Let's just slow this shit down for a second, Oklahoma.
Last year with the passing of SB 424, breweries in the state of Oklahoma can now sell directly to the public. While that has obviously allowed for brewery-only releases to become a thing, it also opened the door for Brewery Societies. Chase Healey of American Solera (and formerly Prairie Artisan Ales) started the state's first society when he launched the American Solera Society last summer. Excited about the changing times and the state's first glimpse at this model, Kate, Justin and I all quickly signed up and became members.
The American Solera Society membership runs $316.25 and includes 20 bottles of beer throughout the year, with most of them being 375ml bottles with one or two 750s sprinkled in. This ends up at around $15 a bottle which feels about right for the long-aged sours, wild ales and complex blends that we all knew would be coming out of Healey's new project. While most of the beers weren't member-only (a complaint a few had) it meant that I had solid beers waiting for me that I didn't have to chase and for prices that were right in line with the cost of similar offerings from breweries around the country. Of course the membership also came with fancy glassware, a closed Facebook group, and first crack at other releases.
Now, fast-forward to today. Prairie Artisan Ales rolled out this blog post this afternoon announcing their own membership program. Awesome, right!? Prairie has had a huge hand in putting Oklahoma on the craft beer map, and over the years they've produced some of Kate, Justin and I's favorite beers of all time including Apple Brandy Noir, Pirate Bomb!, and Pirate Paradise. A society of their own can only mean even more amazing beers and great opportunities to avoid standing in lines for limited releases.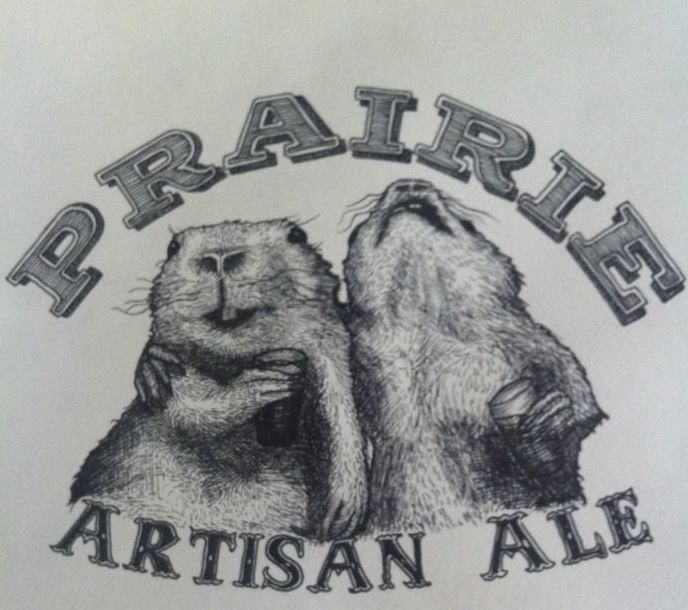 Not so fast.
After reading the details of the membership, which conveniently doesn't mention the annual fee, then navigating to another page to view said fee, I was floored. Here are the details per their page:
6-8 Prairie Dawg member only releases per year
16 bottles, spread among the 6-8 releases included with membership fee
Option to purchase any unclaimed bottles of Prairie Dawg releases
Option to purchase full allotment of publicly available brewery only releases
Access to special member only events throughout the year
Right to renew your membership for 2018-2019
Special Prairie Dawg merchandise
And what's the membership fee you ask? $300 like American Solera? No. $400? Warmer.
The answer is $500. Before Tax. Now we know why those cartoon Prairie Dawgs seem so happy.
Not including the options to spend even more money by having the first crack at unclaimed bottles and public beers, some events, and vague "merchandise", that basically stacks up to about $31 per beer before tax. Prairie generally releases 12oz bottles of their BA stouts and 500ml bottles of sours, which for $31 each is just insulting. Granted the bottles could be larger, but I dig the smaller format of 12 oz or 375ml so I don't feel obligated to find someone else every time I open a beer.
Will people pay that kind of money for beer? Sure. Stupid people pay thousands of dollars for Pappy Van Winkle just to say they have a bottle (it's not worth it, trust me) and for a while Prairie Paradise was going for triple digits. Will I pay that much for beer? No. While Prairie makes some amazing stuff, and the Prairie employees I know are nice people, I just can't see $500 being worth it for such a small amount of beer.
Today's announcement also caused the Healeys over at American Solera to prematurely open their membership renewals to the public in an effort to grab some members away from the potential Prairie Dawgs before they were too broke to join the American Solera Society. Smart move.
I'm looking forward to seeing what beers are released for the Prairie Dawgs (good lord, that name), and honestly I do hope that they are outstanding brews. But for now it's just not worth the risk, so Justin, Kate and I will just be renewing our American Solera Society memberships and will await the bountiful (and not $31) sours and stouts from them.