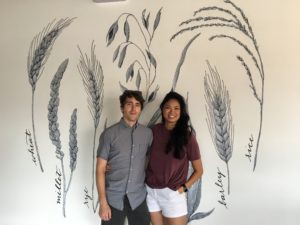 I had the opportunity to visit some dear friends in Tulsa this weekend, Zach and Melissa French, who will be opening the Heirloom Rustic Ales brewery and taproom in November. The brewery and taproom are located at 2113 E. Admiral Boulevard on the old Route 66, in what was originally a gas station and later auto garage, but only the remaining garage doors give that away. Zach and Melissa, with brewer Jake Miller, have completely refurbished the space, and it is really looking like a brewery. Much of the equipment has arrived and been installed, and they're just waiting on a few more inspections and a few last pieces before the brewing begins.
The parking lot is fresh, new asphalt, and the exterior has a bright coat of paint. A giant mural of their bison logo adorns the center wall. In the taproom, a collage of reclaimed wood in the shape of Oklahoma stand near the 12 taps and behind the concrete topped bar. And of course there is a mural of Kool-Aid Man! Oh yeah! I'm jealous of the beer drinkers in Tulsa, as this will soon be a great place to relax with a beer.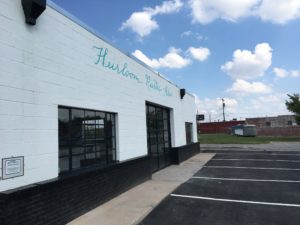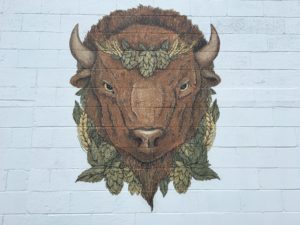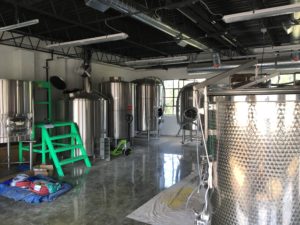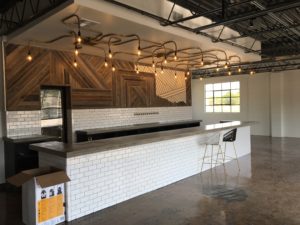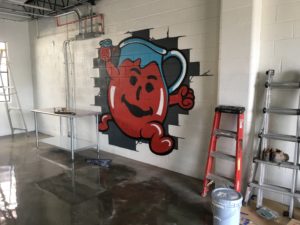 Right, the beers! Zach and Jake plan on focusing on traditional and hoppy saisons, sour ales fermented with wild Oklahoma yeast and innovative Pilsners. I had a chance to taste a test batch of a hoppy pale ale and an Oktoberfest, both very tasty. They have been experimenting with using grains beyond the usual malts, including trying to dial in a spelt based beer.
Heirloom Rustic Ales will be pouring at a few events in the coming months, so follow them on @heirloomrusticales on Facebook and Instagram for more details on those and all of the upcoming opening festivities.